ABOUT ME
All artwork is designed by me... Elliott.
I'm a self taught artist inspired by surf and skate culture; specifically by the artwork of Jim Phillips and Max Loeffler.
I hope to inspire other artists to make the world a more beautiful place the way these artists did for me!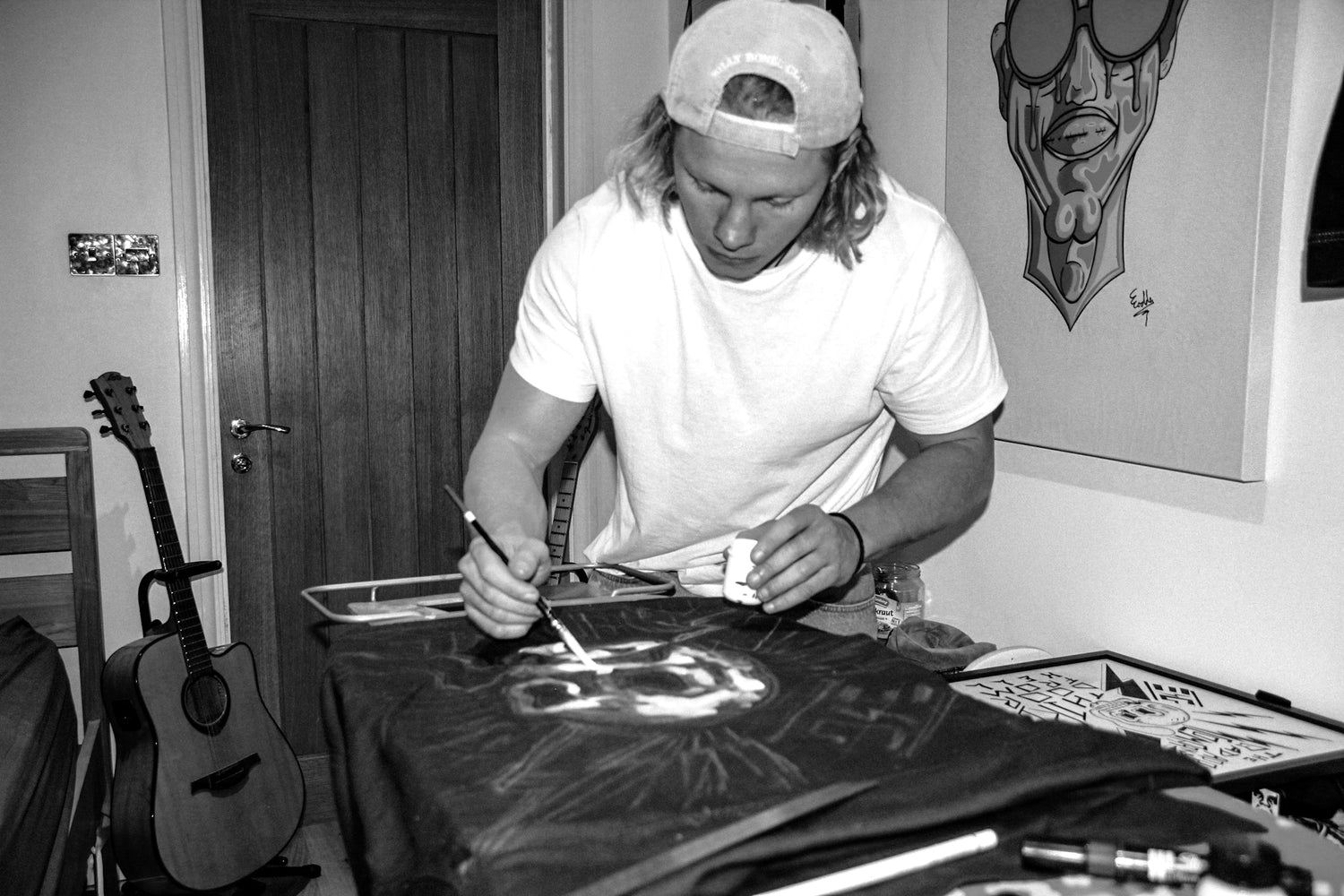 MANIFESTO
Our war is with the gatekeepers of society. Those who encourage the demise of independent thinking, who profit from division and suffocate peace and love.
My art is designed to question, open a dialogue and make the world a better place, both spiritually and visually.
INDEPENDENT FOREVER.
EXPRESS YOURSELF AT NO COMPROMISE.
SPEAK FROM THE HEART.
BE BRAVE. BE VULNERABLE.
ALL IS LOVE

ELLIOTT